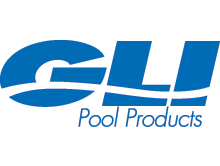 GLI Pool Products provides in ground pool vinyl liners, above ground pool vinyl liners, Armor Shield Liner protection program, custom pool safety covers, above ground pool safety fence, in ground pool safety fence, solar reel systems and more!
WHY CHOOSE A LINER DOCTORS® ABOVE-GROUND LINER?
The top reason is that Liner Doctors® vinyl liners are available from certified pool professionals only. These experts work exclusively with this premium line of above-ground liners because they know the liners provide a solid foundation for lasting backyard pool enjoyment. The Liner Doctors' selection provides the perfect array of contemporary patterns that mix and match well with any style or color of above-ground pool. Specifically designed for the Pool Professional, they are created by marrying the highest-quality vinyl in the industry with its best warranty options.
The Liner Doctor "Expert" Advantage
By selecting your Liner Doctors certified pool professional products, you put yourself in the trained hands of the most qualified and experienced pool technicians anywhere. These "doctors" possess the knowledge and proficiency to diagnose your backyard's DNA by assessing all the factors of your individual pool setting in order to insure ideal pool and liner installations all the time, every time. Our trained pool professionals quickly and expertly evaluate your specific setting in order to:
Ensure proper pool placement in your backyard setting for maximum sun exposure and overall enjoyment for every pool goer.
Determine the precise amount of excavation necessary for maintaining safe and satisfactory pool levels at all times.
Map out optimum ground treatment patterns in order to avoid weeds from growing underneath your pool.
Strategize ideal foundations so as to best protect your pool through unseasonable weather conditions
Our dealers undergo annual training that keeps them current on all the latest changes and updates to local codes and regulations, as well as to acquaint them with any new techniques to improve the pool and liner installation process. Many are certified annually through the Association of Pool and Spa Professionals' (APSP.org) continuing education programs that require several hours of field and classroom work. Whenever you see a CPO (Certified Pool Operator), CSP (Certified Service Professional), or CPB (Certified Building Professional) designation after the name of one of our experts, you can rest assured that they are the best of the best in the pool installation industry.
That's why it is an easy decision when deciding on an above-ground pool and liner; simply select the best – the Liner Doctors!
KEY FEATURES
Clean, neat appearance.
Flexibility of use with unibead or overlap pools.
Aspen Creek & Willow Creek options come with a standard 20- year limited/full three-year full warranty
Concord & Lexington come with a standard 25-year limited/ full five-year full warranty
Standard Liner Doctors Extended Protection Program – includes a $300 freight, water and labor allowance for any manufacturing defect associated with the liner
Assurance of the best Above-Ground Liner Warranty available in the industry