Revelle
Revelle Above Ground Swimming Pools have one of the most up-to-date color schemes on the market today.
The chocolate and champagne color scheme highlights any backyard decor. This resin hybrid pool covers all of the unique qualities and visual aspects you are looking for to create the picture-perfect
backyard area. Or The Revelle wall pattern is uniquely designed to synchronize with the chocolate and Champagne color scheme, giving nuance and life to your backyard decor. Combining the strength of steel and the efficiency of resin, the Revelle above ground pool is a step above the rest in design, quality, and value. Say hello to an elegant 7 inch curved or radius top rail give a natural and better look to the pool. It's the pool you'll look forward to swimming in!
Sizes
Primary Specs
Round 52" Height
18', 24', 27', 30'
Oval 52" Height
15'x30', 18'x33'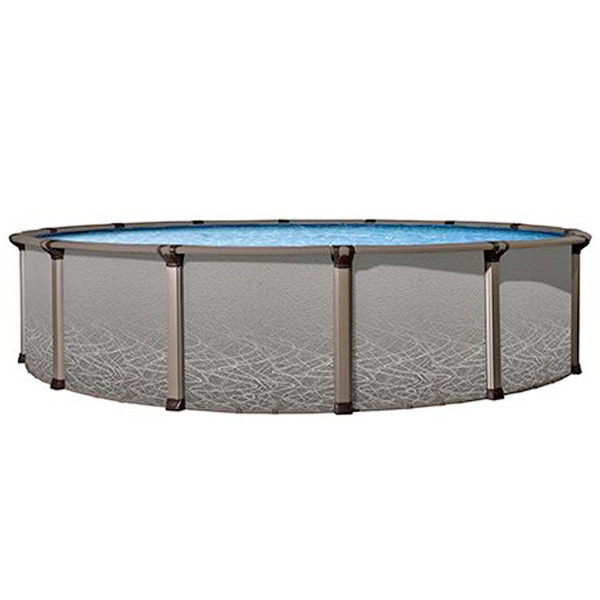 Features
• 7″ Cacao colored injection-molded resin top ledge
• Metallic Champagne steel uprights
• Chocolate colored resin ledge and elegant foot covers
• Injection-molded resin bottom system to protect from the elements
• Interlocking exclusive support system
• Revelle wall pattern with protective top Kote
• Heavy corrugated wall with superior coatings
• Stainless steel hardware
• Exclusive Tru-Kote bonding system
• Easy to assemble